Joselito Gran Reserva Shoulder is considered the best shoulder in the world. Joselito shoulders are coming from Salamanca area. The pig has been fed mainly with acorns and natural pastures. Ingredients used for its elaboration are pork shoulder meat and salt, without preservatives, nor additives, gluten or lactose. This makes it an ideal food for everyone.
Joselito shoulders are of unique flavor and characteristics. Its flavor is soft, delicate and sweet. Its caña is long and stylized and the meat is bright, with color between red and purple. Its fat is unctuous that melts on the palate, aromatic and fluid and intense and with a long flavor. Its percentage of fat is higher compared to other hams, one of the reasons why it is so good and has such an intense flavor. An incomparable shoulder!
Origin: Salamanca
Curying time: +24 months
Feeding: Acorns and pastures
Producer: Carnicas Joselito S.L.
Consumption: Cut into small thin slices and serve at room temperature.
Conservation: See here how to preserve the Joselito Gran Reserva Shoulder.
To know more about the Joselito Gran Reserva pieces here
Exclusive sale in store.
---
Practical information: Joselito Gran Reserva Shoulder

Once you confirmed your order, this will be prepared and sent via courier. Delivery times and shipping costs depend on the destination and weight. During the process you will receive detailed information about the status of your order.
Information about delivery and shipping costs here.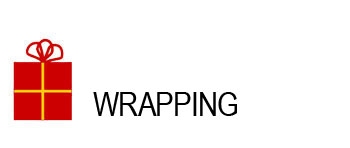 We select the ham at its optimum curing process when we receive your order. Then it is packaged for optimal preservation during transport: wrapped in gift paper breathable, a cotton cover, a decorative mesh, and a box-suitcase handle.
Look at all the details of the product presentation.
Information and curiosities about the Iberian ham, Iberian Bellota and Serrano. The types of hams there, its mode of preparation and the whole process until they are ready to be consumed. Discover the differences between a ham and shoulder ham, as well as its parts and its healthy qualities.
Discover all the information you need to know about ham.

Information on the preservation and consumption of Iberico, Iberico de Bellota and Serrano ham. Instructions on how to preserve and consume whole, boneless, sliced and whole sliced hams and shoulders.
See more information about conservation and consumption of hams and shoulders