Joselito ham: "The best ham in the world"
1. 

History and tradition of Joselito ham
Jamones Joselito was born in 1868 as a small ham company, founded by Vicente Gómez. It was born as a small family business based in Guijuelo (Salamanca), which is one of the main producing areas for Iberian hams and shoulders in our country.
Currently, the sixth generation is in charge of the company. Although more than 150 years have passed since they started their activity as a ham company, they have the same philosophy and the same objective, which is making the best ham in the world.
Our Joselito products
2. Joselito hams and shoulders production process
The elaboration process of Joselito hams and shoulders is taken care of the smallest details. Everything that makes up this process is what provides unique characteristics and organoleptic qualities. Thanks to this careful manufacturing process, we can taste pieces as authentic.
Fattening period: This period is also known as montanera, the time when pigs are fed until they are slaughtered. The peculiarity they have is they have all been fed mainly on acorns and grass. This will make these hams and shoulders have such a characteristic sweet taste, in addition of making these products very beneficial for our health. All Joselito pigs have been raised in freedom in the pastures of Guijuelo and in which there are 3 hectares per pig.
Salting: This is the process by which the pieces are covered with salt. The main peculiarity is that the exact salt is used for this process to be carried out. This is one of the reasons why Joselito hams have a low salinity and a slightly salty taste. The function of this process is the perfect conservation of the pieces and the stabilization of the enzymes.
Settlement: This process takes place during the winter due to the humidity and temperature to which the hams and shoulders are subjected. Firstly, to start the settlement, the pieces are subjected to a water wash. Its aim is to remove the rest of the remaining surface salt from the salting process and so the piece does lose water. After this, they are left to dry between 24 and 48 hours after washing. Subsequently, they are dried in Joselito's natural dryers in Guijuelo, with continuous humidity and temperature controls.
Cellar: This is the aging process of the pieces. It takes place in cellars located underground in order to have a constant temperature and humidity. This process lasts years until they achieve the perfect organoleptic characteristics for their subsequent commercialization. While in hams this process lasts a minimum of 36 months, in shoulders this process takes a minimum of 24 months. In order to know if this process is being carried out correctly and if the ham or shoulder ham is ready for consumption. This process consists of introducing a cove at certain points of the bone to check its sensory characteristics.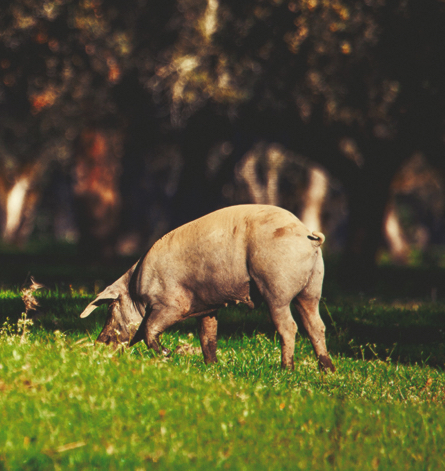 3. Joselito Ham and Shoulder, 100% natural without preservatives or colourings
Joselito ham and shoulder are the star products. In addition to having an unique flavor, they are products without preservatives or colourings and beneficial for the health. This point is very important for the brand since it differs from others Iberico Bellota hams.
100% natural product: The ingredients of these products are only two: pork meat and sea salt. This means that they are products that have no gluten, no lactose, no preservatives, no colourings or chemical additives. This makes it perfect for all audiences.
Health benefits: Thanks to its natural diet and the wide extension of land that exists per animal, we can find many benefits provided by acorns and grass.

Cholesterol regulator: Since acorns have a high level of monounsaturated fatty acids, they will contribute to the reduction of LDL cholesterol (or also known as bad cholesterol) and the increase of HDL cholesterol (or also known as good cholesterol.)
It is a powerful source of antioxidants since it is very rich in vitamin E. This will not only contribute to the elimination of the radicals responsible for aging, but also helps to prevent degenerative diseases such as parkinson.
Contributes to the triglyceride production. This will make its consumption contribute to the prevention of some cardiovascular pathologies, among others.
4. Why does Joselito ham claim to be the best ham in the world?
Joselito hams and shoulders are among the best valued hams in the world for their numerous distinctive features compared to other hams made in Spain.
Pigs have a lot of pastures to graze. There are 3 hectares per pig, so they are encouraged to exercise, which encourages the generation of infiltrated fat.

Its production methods are artisanal, following the tradition for more than 150 years.

These hams and shoulders are recognized worldwide by a multitude of world-class chefs and food critics.

Creation of Joselito Lab, in which traditional methods of preparation and curing are mixed with the most updated techniques. It is conformed by chefs from all over the world.

Responsible exploitation of environmental resources, since they also contribute to the reforestation of the pastures.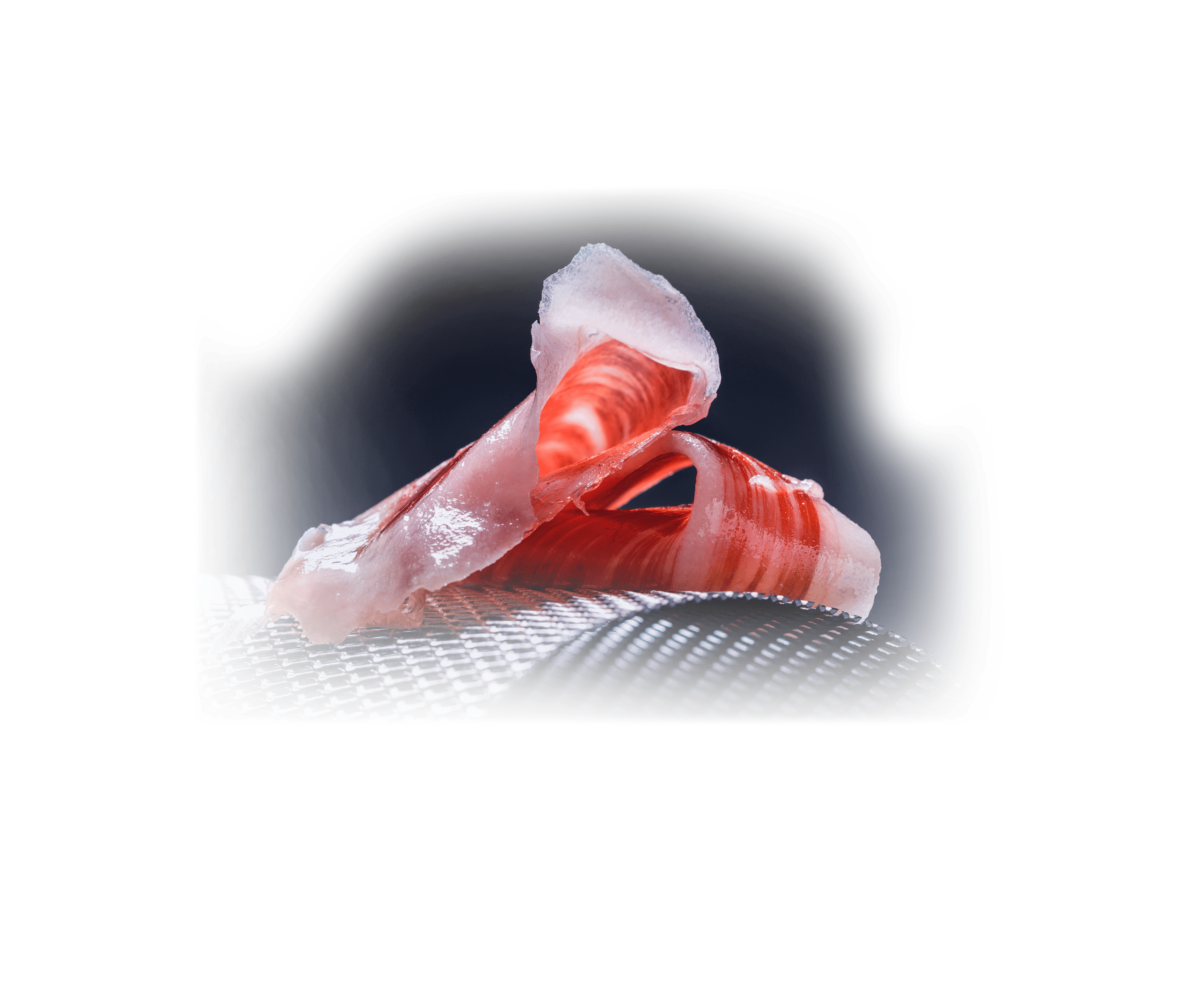 5. Joselito hams and shoulders recognition
Joselito hams and shoulders have several recognitions and certifications for their history and production.
Joselito Ham Certifications
PEFC Seal: This certification is granted by the Spain Forest Certification Association. This is the most widespread forest certification in the world. This ensures that forest resources are managed in a responsible and sustainable way with the environment by the certified company.

Forest Stewardship Certificate (FSC) Seal: This certification is granted by the Forest Stewardship Council, endorsing the sustainable exploitation of the meadows.
Joselito Ham Awards
Special Prize for Gastronomy 2017 by the RAG (Royal Academy of Gastronomy) for his career.
Other recognitions of Joselito Ham
Some of the best chefs and gastronomic critics worldwide have recognized Joselito ham as a delight for the senses. Among the Spanish chefs, it is worth mentioning Ferrán Adriá, former chef at El Bulli or the critic Enrique Calduch. Internationally, it has been recognized and praised by several chefs and culinary critics such as Yannick Alléno del Pavillon Ledoyen *** michelin (france).
Our Joselito products
6. 

Buy Joselito ham and shoulder ham online
Joselito hams and shoulders have a guarantee of being an exceptional product for the simple fact of being Joselito. Even so, it is necessary to know what product we are buying online and especially who is selling it.
Buy Joselito shoulder online here
Things to take into account when we buy a Joselito ham or shoulder online:
Joselito hams and shoulders have a higher fat proportion than other  100% Iberian Bellota  hams. This is a feature that makes them juicier but it has to be known when buying without seeing the product.

The conservation until the product is sold is generally done in the original packaging that is not very breathable. At Jamonarium we unwrap and wrap again the pieces before shipping to prevent them from getting wet.

It is very important that a ham expert take care of the good preservation until its sale to customers. At Jamonarium we take care of all our hams and shoulders with care.

Although the price is important, it is more important that a product such as a Joselito ham is preserved and shipped in the best conditions. At Jamonarium we guarantee all our hams because we have been professionals for over 40 years.