The best gift for mother's day, It's a Spanish ham!
Still looking for the perfect gift for Mother's day? Don't worry, we have great ideas for a tasteful and thoughtful surprise. This year give your mother a gift she won't forget because Jamonarium has the best selection of hams and gourmet products with delicious products.
Why give a Spanish ham as a gift?
Mother's day is a special one, when we want to express our love and gratitude for our mothers. What better way to accomplish this than by serving a delectable ham and enjoy with the family.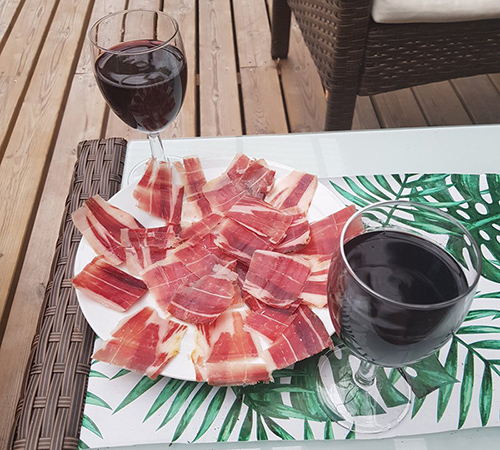 How to choose the best ham and where to buy it?
Here are three things to keep in mind:
Consider the type of ham
The Origin and quality
What Format I want
More or less fat
Here you have some options: 
Jamonarium has a fantastic selection of hams and gourmet products that are perfect for any mom who loves for example ham types like Iberico bellota or Serrano hams. Either as a whole ham for slicing or vacuum-packed.
This pack is composed of ham and gourmet products of highest quality, will delight and satisfy your taste buds.
We would like to surprise all mothers who take care of themselves with a healthy diet, for this reason we have put together a special package for this special day, based on red or white wine.
The best option is a Spanish ham!
If you liked these gourmet ideas for Mother's day, don't hesitate to share them on social media to your friends and family and access our promotions, gifts and special news in CLUB Jamonarium. It's all exclusive for members!
Show your special mum how much they mean to you with a thoughtful and tasteful ham gift from Jamonarium. Happy Mother's day!