Olis Solé, 195 years in the Olive Oil Culture
The origins of Olis Solé
Born in 1824, nowadays, it already has 5 generations dedicated to the cultivation of olive trees and the elaboration of Extra Virgin olive oil. 
The Solé family works with the Arbequina variety, the Catalan variety by excellence. It is placed in Catalonia, one of the most charming corners of the Costa Dorada, (the village of Mont-Roig del Camp) where this family, from their Tarrés Farm, began its journey in the world of olive oil.  
In the search for a unique product, Mas Tarrés was born, an Extra Virgin olive oil cultivated between the sea and the mountains and with all the essence of the traditions of the Mediterranean, which also has the Siurana Designation of Origin. It is named after the Siurana River, a affluent of the Ebro River, and which brings together the regions of Priorat, Tarragona, Ribera del Ebro, Alto and Bajo Campo, Cuenca de Barberà and Bajo Penedés, under the same seal of quality. 
Products
Here in Jamonarium, you can find several of their olive oils and products to give a different a touch to your appetizers: Mas Tarrés, Mas Tarrés Ecological, Balsamic Vinegar, Arbequina Olive Pâté, Bajo Aragón Olive Pâté, Ester Solé.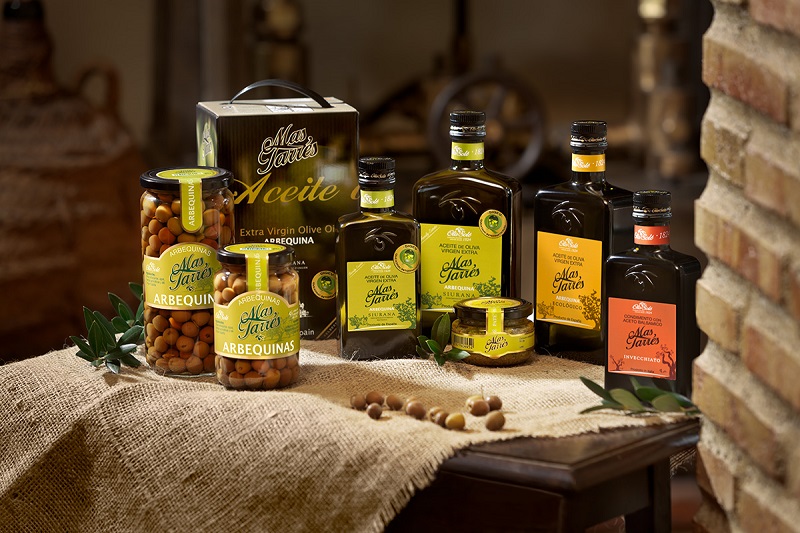 The best fruity ripe olive oil in the world.
Discover Mas Tarrés with us. It is a wonderful Extra Virgin olive oil, winner of the First Fruity Award, try the rest of its gourmet products here (Buy Mas Tarrés online), they will take you on a journey of gastronomic sensations.
See you next time!