09

abr, 2021
How to pair the different types of cheeses?
Surely you've ever asked yourself this question. And is that when we want a snack, when friends come home or when we use it as an appetizer, cheese is one of the most frequent options at our tables. And the wine too, of course. But what are the best options to combine them?
For starters, there are some things you should keep in mind such as:
The type of milk (Cow, sheep, goat, mixed ...)

The type of preparation and its maturation. (Fresh, semi-cured, cured, old ...).

The curying. A greater cure of the cheese, a wine with greater aging and therefore greater body will be recommended, and vice versa. This rule applies to both whites and reds.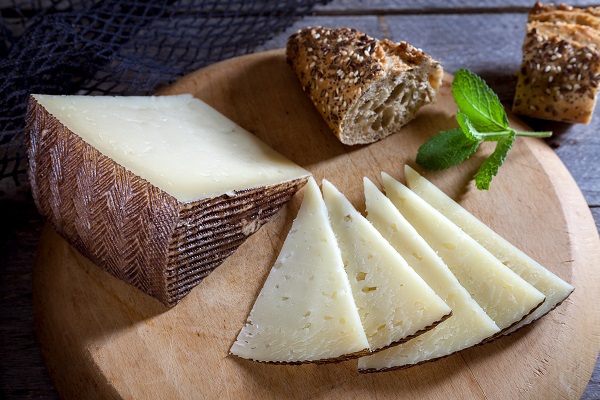 There is a basic rule, the taste of cheese should be less intense than the taste of the wine with which you want to accompany it. Therefore, you won't be cheated: Soft cheese, soft wine. Strong cheese, wine with a lot of body and flavor. That way you won't be masking aromas.
We know it is not easy, so today we bring you a list of the best known national and international cheeses, and the best pairings you can make. Take good note!
Brie, Camembert and Tetilla Cheese: White with aging. Cava or even some light and fruity young red wine can also work, but nothing like a white (light) aging in barrel.

Parmesan: Young red wines or soft white wines.

Cream cheese, to spread (Torta de Casar): Young red wine, fruity and light.

Gorgonzola, Cabrales, Roquefort, Stilton and other blue cheeses: Red wine reserve, fragrant and piled wines or Sweet wines.

Münster: Young and fruity white wines.

Cheddar, Gruyère, Appenzeller: Blunt and intense red wines.

Emmenthal: sweet white wines (Moscatel), sparkling semi-dry wines or young red wines.

Idiazabal: white wines of good acidity or red wines with barrel period.

Fresh goat: Young whites (dried or fruity).

Manchegos: For cured cheeses, red wines with medium intensity aging or white wines fermented in barrel. For the less cured, a cava or dry white wine with some aging may be perfect.

Mozzarella: Cava or Champagne, or light and dry white wines.

Smoked: Tintos del Bierzo (made with Mencía grapes).

Fondue: Sauvignon blanc or white wines of intense acidity that counteract the fatty touch.

Gouda and Edam: Semi-sweet Riesling

Feta: Dry muscatel
And now, you only have to encourage yourself to try these combinations. Only then, you may know which style you prefer when pairing or which is your favorite cheese-wine partner.