How to choose the best olive oil?
Behind the extra virgin olive oils we can find many possibilities. To use raw or cooked, to use for frying, to combine with meat, fish or vegetables. In this post we are going to give you some advice to guide you when choosing the best extra virgin olive oil for each occasion. You will always make the perfect decision.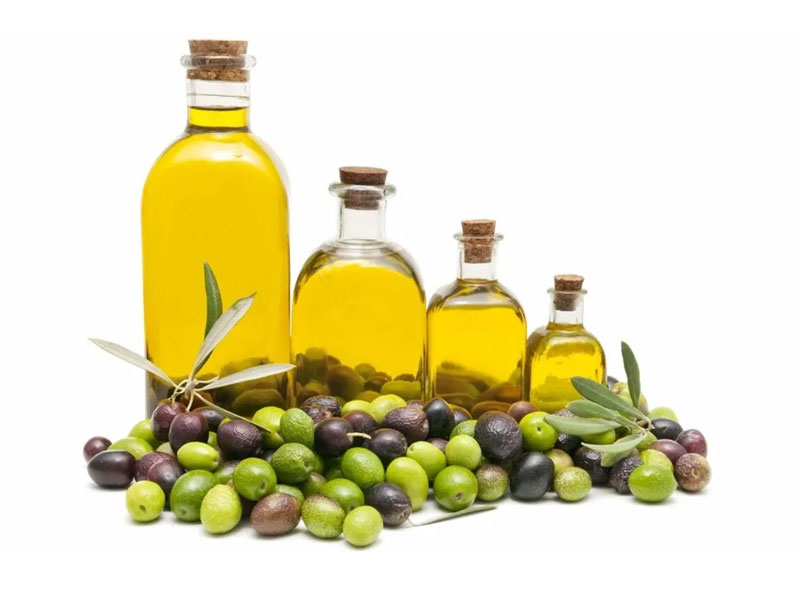 What do you have to take into account to choose a good olive oil?
Olive varieties. In Spain there are more than 390 varieties. If we talk about extra virgin olive oils of the highest quality, these are the main varieties: Arbequina, picual, hojiblanca, manzanilla cacereña, coupage, picuda, empeltre, verdial de huévar, royal and lechín. We tell you more below.

Tasting notes. As with wines, it is important to take into account the tasting note. Undoubtedly, the shades that the oil has in mouth and nose may give us a clue about what foods may combine better. Even so, we are going to tell you: we love them.

The pairings. This refers to what food combinations these oils work best with. The tasting note may indicate some combinations with which an olive oil may combine. We encourage you to explore and experiment with new combinations. You will be surprised.

The use of the oil. All olive oils can be used for cooking, although it is recommended to cook with stronger olive oils such as picual or cornicabra and to cook with extra virgin olive oil. If you want to use them raw, we will have to take into account which olive oil flavors you prefer.

If the olive oil is ecological. This type of olive oil has been produced using methods respectful for the environment, based on the reuse of resources and energy of natural origin.
What are the varieties of extra virgin olive oil?
Arbequina. This variety is found in Catalonia, Andalusia and Navarra. It is aromatic, sweet and fruity, perfect to eat raw. It has many uses such as to make sauces, pastries, salads, fish and seafood.

Picual. These olives are mostly made in Jaén, Córdoba and Granada. Its intense and spicy flavor made it very popular among fans of intense extra virgin olive oils. It is one of the most recommended for cooking due to its strong flavor and will give a unique touch to your dishes.

Cornicabra: These olives are grown in the area of ​​Castilla la Mancha. Its flavor is fruity, intense and fresh; sweet with a touch of bitterness. It is another of the olive oils recommended for cooking, although it is a very good option to consume raw and also for lovers of intense olive oils.

Manzanilla: These olives are grown in the areas of Extremadura, Seville and Huelva. They are also used as table olives. They have a spicy, bitter and sweet flavor at the same time, which makes it perfect for dressing all kinds of salads.

Hojiblanca: This type of olive is grown in Andalusia. They are used as table olives, raw and for cooking. Its flavor is very characteristic, since it is not particularly intense but without losing the characteristic olive flavor.

Coupage. These oils have been made using two or more types of olives. We can get an infinite number of combinations.

Picuda: This type of olives are grown in Córdoba, Granada, Jaén and Málaga. These oils are characterized by their sweet and fruity aroma and fruity taste with hints of almonds.

Empeltre: This variety of olive is grown in Aragon, Valencia, Tarragona, Navarra and the Balearic Islands. These oils are characterized by their bitter taste with low intensity spicy touches and a fruity, sweet and almond aroma.

Verdial de Huévar: These olives are grown in Huelva, Seville and Cádiz. These oils are characterized by a fruity and slightly bitter flavor and an aroma that reminds us of green olives and nuts.

Royal: These olives are made in Northern Jaén. The flavor of its oils is sweet, fruity and with hints of fig and its aroma is sweet.

Lechín: Its aroma is fruity of medium intensity, with fruity and almond nuances and its flavor is balanced, slightly bitter and spicy.
We hope we have helped you. Now all you have to do is choose your favorite extra virgin olive oil. We are looking forward to hearing from you!