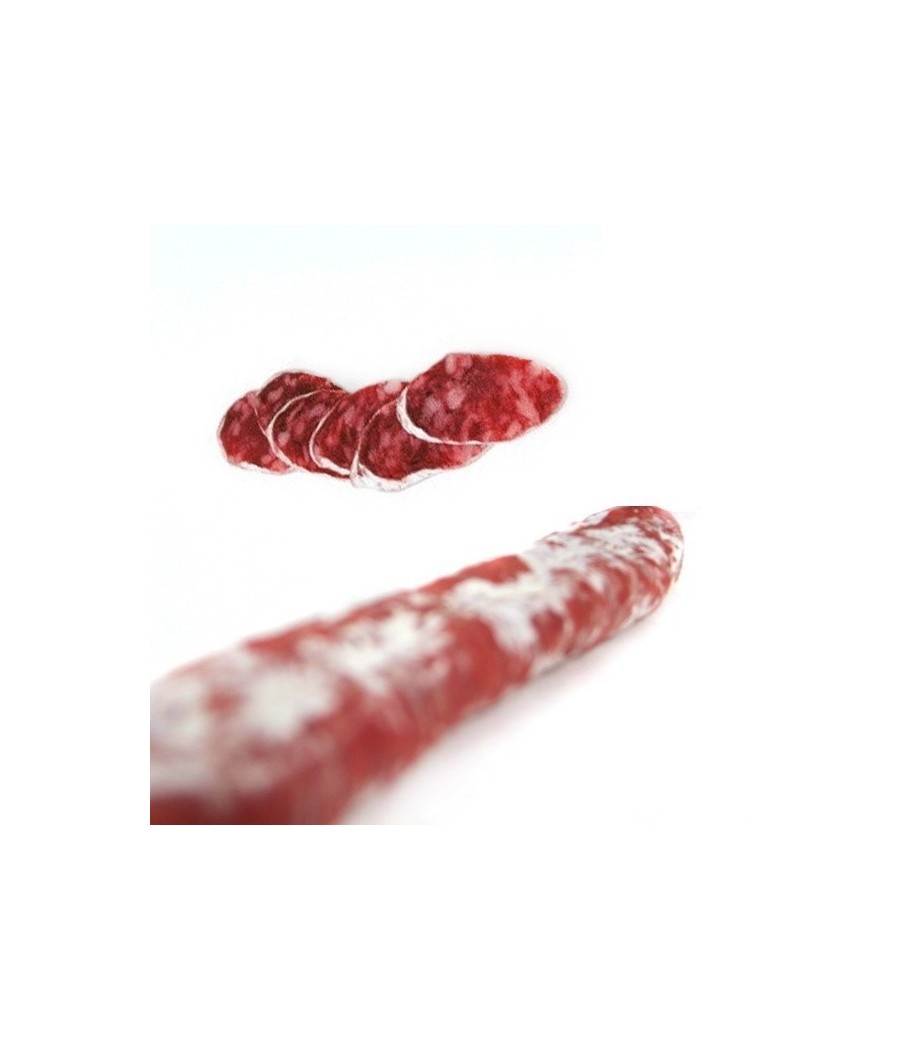 Thin cured catalan sausage extra (Secallona)
0201006800200
Cured catalan little sausage (Secallona):
Medium size (3 cm diameter).
Cutting reveals mosaic of reddish tones – Thick natural white mold growth on casing.
Lightly marinated cured meat characterises this most popular product.
Optimum curing and a touch of pepper creates a balanced, subtle flavour with a spongy texture.
More info
Serving and Pairing suggestions:
Wholemeal bread enhances its flavour.
Ideally served with Italian chapata bread rubbed with vine tomato and drizzled virgin olive oil.
As an aperitif - finely cross cut and accompanied by a young Rioja red wine.