Parqueoliva Extra Virgin Olive Oil, the best organic oil in the world
If you like olive oil as much as we do, surely you already know that today we are talking about a different extra virgin olive oil.
Only some extra virgin and organic olive oils have been distinguished with the award that has been given to Parqueoliva. Undoubtedly, a recognition of the elaboration and tradition of a family to an almost ancient tradition.
The Parqueoliva oil mill is located in the Sierras Subbéticas Natural Park, found between Jaén, Córdoba and Granada.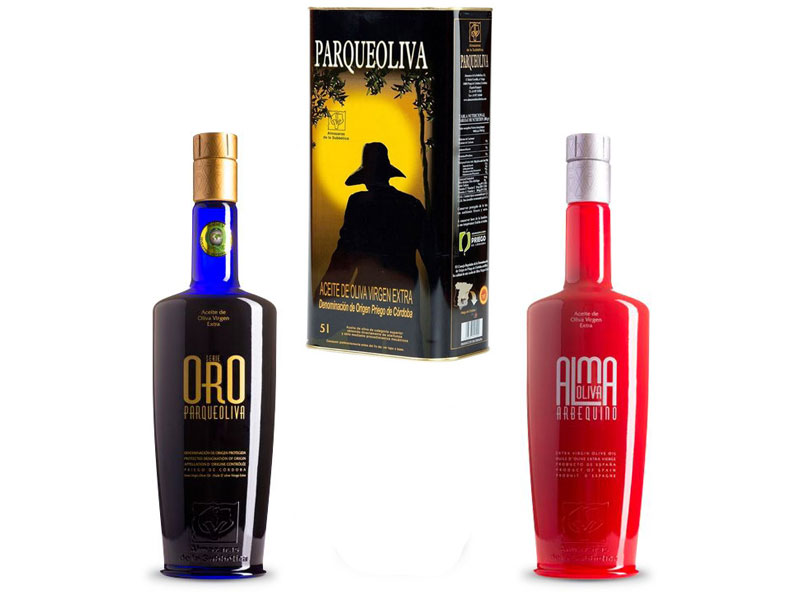 The lands where this liquid gold comes from cover an area of ​​30,000 hectares on uneven terrain and with strong climatic changes. This has not been a problem for the producers of this oil, who have used techniques that protects the biodiversity of the plantation. In addition, this olive oil is recognized with the D.O Priego de Córdoba, and has two varieties: Parqueoliva and Parqueoliva Serie Oro.
Parqueoliva is a harmonious coupage extra virgin olive oil, with aromas and flavors with a  marked character. It is recommended to be used raw, to decorate pasta, fish and carpaccios.
Parqueoliva Serie Oro is an authentic delicacy. Its elaboration starts from a selection of Picuda and Hojiblanca olives, collected at the beginning of the campaign to elaborate some of the best oils in the world.
This olive oil is medium/high fruity, slightly bitter and of medium spicy intensity. A delicacy that is recommended to accompany salads, toasts and gourmet dishes.
Do you want to decorate your dishes with Parqueoliva oils? You already know, you can find these and other of the best oils in the world, here:
(Buy Parqueoliva from Almazaras de la Subbética) (Buy Parqueoliva Serie Oro from Almazaras de la Subbética).
See you next time!