The Extra Virgin Olive Oil Mas Tarrés DOP Siurana is the result of the cold extraction done to Arbequina olives, is a typical olive oil well balanced with fruity touch and slightly nutty flavor.
The optimal care of olives allow to obtain an exceptional quality product.
Tasting Note: The smell of green apple and grass are perceived. In the palate we can distinguish fresh fruity taste with a hint of pleasant bitter. In both, nose and mouth, we can perceive clearly a fruity green olive touch.
We recommend to put it into salads and any recipe where the olive oil is one of the main ingredients.
Awards: The Extra Virgin Olive Oils Más Tarrés Arbequina is considered among the best fruity Arbequina olive oils in the world in 2020 and the Mario Salinas quality award. In addition, it has received many more recognitions for its quality throughout the last decade. Learn more about Mas Tarrés olive oils here.
Origin: DOP Siurana.
Variety: Arbequina
Capacity: 3L.
Packaging: Box with foil pouch inside to avoid contact with light and a special tap to prevent oxidation.

---
Mas Tarrés Olive oil and olives

Once you confirmed your order, this will be prepared and sent via courier. Delivery times and shipping costs depend on the destination and weight. During the process you will receive detailed information about the status of your order.
Information about delivery and shipping costs here.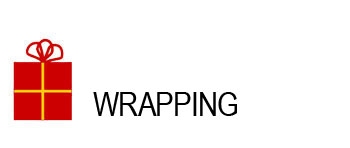 All our sausages are shipped vacuum-packed for better preservation so that they can keep all their juiciness, flavor and aroma until you receive it. It is shipped in a hard cardboard box and strapped tape to ensure transport.
Look at all the details of the product presentation.

Information on conservation and consumption of our products. Instructions on how to preserve and consume our olive oils.
See more information about olive oil ​​conservation and consumption here
About our gourmet oils and cans Más Tarrés
Information and curiosities about our gourmet oils and preserves Más Tarrés. Types of olives, tasting notes, harvesting process and awards and recognitions of recent years.
Discover all the information you need to know about olive oils and preserves Más Tarrés.