The Extra Virgin Olive Oil Venta del Barón (included in the PDO Priego de Córdoba) is a among the best Olives Oils of the World. This Olive Oil has received more than 60 awards in 8 different countries, some of the Best Chefs in the World use it in a regular basis for their Restaurants.

We recommend this extraordinary olive oil for Premium olive oil lovers. It is Ideal for breakfast (with Rustic Bread), appetizers, salads and to give a special touch to any kind of dish.

Tasting notes: The smell reminds us a multitude of herbal notes peppermint, almond shells, banana and apple, it also has a sweet entrance, slightly bitter and spicy in progress which gives it a strong character remaining stable over time.
Awards: Venta del Barón extra virgin olive oil is one of the most awarded oils in the world during the last decade. In 2012, 2013 and 2014 it was considered among the best extra virgin olive oils in the world. See more awards here.
Origin: Mueloliva mill, Priego (Còrdova) D.O.P. Priego de Còrdova.
Variety: Hojiblanca & Picuda (Coupage)
Capacity: 500 ml
Packaging: glass bottle with cover which limits direct light contact for optimal conservation.

---
Venta del Barón, DO Priego de Córdoba

Once you confirmed your order, this will be prepared and sent via courier. Delivery times and shipping costs depend on the destination and weight. During the process you will receive detailed information about the status of your order.
Information about delivery and shipping costs here.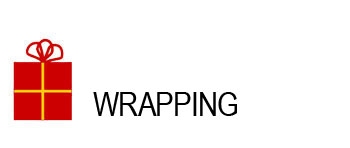 All of our oils are shipped in rigid cardboard boxes with reinforced outer packaging to prevent damage at the time of transport and to ensure that they arrive in good condition.
Look at all the details of the product presentation.

Information on conservation and consumption of our products. Instructions on how to preserve and consume our olive oil products.
Consult more information about conservation and consumption of olive oil here
About our Venta del Barón Olive Oils
Information and curiosities about our Venta del Barón olive oils. Types of olives, tasting notes, harvesting process and awards and recognitions of recent years.
Discover all the information you need to know about Venta del Barón olive oils here.