assistant_photo
Nº1 Spanish online shop in all Europe


Ibérico Bellota Ham (Guijuelo, Salamanca), 100% iberian breed - Pata Negra sliced 100g
In Stock
The Bellota 100% Pure Iberian Ham (Guijuelo, Salamanca) "Pata Negra" sliced is a ham of the highest quality with a 3-year curing time. These hams are cured in the area of Guijuelo (Salamanca) where the characteristic climate makes hams of mild flavor, slightly sweet and fruity aromas. Their meat has colours from deep red color to pinkish. Fat is transparent white, with creamy texture and intense flavor.
It's a spectacular Bellota ham!
Origin: Guijuelo (Salamanca)
Curing time: 3 years
Breed: Acorns and grass, in the fields
100% GUARANTEE

FAST DELIVERY

ABOUT US
Practical information: Iberico Bellota pata negra Guijuelo (Salamanca) Spanish ham

Once you confirmed your order, this will be prepared and sent via courier. Delivery times and shipping costs depend on the destination and weight. During the process you will receive detailed information about the status of your order.
Information about delivery and shipping costs here.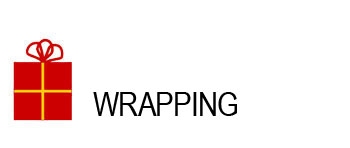 We select the ham at its optimum curing process when we receive your order. Then it is packaged for optimal preservation during transport: wrapped in gift paper breathable, a cotton cover, a decorative mesh, and a box-suitcase handle.
Look at all the details of the product presentation.
Information and curiosities about the Iberian ham, Iberian Bellota and Serrano. The types of hams there, its mode of preparation and the whole process until they are ready to be consumed. Discover the differences between a ham and shoulder ham, as well as its parts and its healthy qualities.
Discover all the information you need to know about ham.

Information on the preservation and consumption of Iberico, Iberico de Bellota and Serrano ham. Instructions on how to preserve and consume whole, boneless, sliced and whole sliced hams and shoulders.
See more information about conservation and consumption of hams and shoulders
Data sheet
Origin

Guijuelo (Salamanca)

Breed

Ibérico 100%

Healing

More than 36 months

Feeding

Bellota: Fed with acorns. Top quality ham certified.

Part of the pig

Hind leg

Tasting note

Intense flavour and incredible aroma with small pink fat layers which helps appreciate better the fabulous texture of this masterpiece.

Health

Rich in protein, B vitamins and oleic acid (good cholesterol producer). Very low in calories (95cal per 50g), an indispensable part of the Mediterranean diet, 100% healthy.

Curiosities

The texture of the fat is homogeneous and creamy. If we take a small amount of fat between two fingers and rubbed it melts easily.

Price per kilo

215€/kg

Peso neto

100 gr.

Manufacturer

Jamonarium

Ingredients

Iberian pork ham, salt, sugar, acidity regulator (E-331iii), preservatives (E-250, E- 252) and antioxidant (E-301).

Nutritional values

Energy value: 409 Kcal / 100g Carbohydrates: Imperceptible
Total fat: 33% Proteins: 32%
Mineral salts: 2%

Allergens & co

Free gluten. Free lactose.

Presentation

Vacuum packed

Format

Sliced
Customers who bought this product also bought:
9 other products in the same category: