Benefits for professionals Jamonarium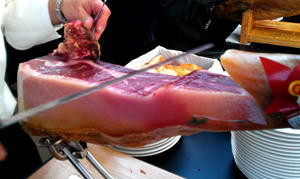 Jamonarium offers professionals from the sector the opportunity to purchase our products with some advantages. Contact us with all your Business information and let's talk.

If you are a Professional from the Restoration sector,a Gourmet-Shop interested in Spanish products, a Grocery Store or a Catering and Events company, etc.. Contact us and we'll find a way to collaborate.
Buy quick, easy and safe

In order to buy as a professional in our online shop, follow the steps below: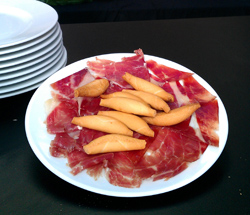 Register as a Web-user here. Enter your business name (trade name) and VAT number/ company tax code.
Contact us. We'll send you more detailed information for professionals.
Buyers from another EU country with number of intra VAT. contact us and we'll show you the steps to follow in order to buy our products without VAT.
Buy with the advantages for professionals easy, quick and safe. See how to buy.
We prepare your order and send it as fast as possible.

Contact us:
Phone: 931 763 594 (Mon-Fri 9-18h)
Chat on the web: In the lower right corner chat with us or leave a quick message if we are not connected.
Mail: Send us an email and we'll respond as quickly as possible. Form here.
Transport and product manipulation


We have negotiated the best prices for transport in Europe. Check our Shipping costs and Delivery times here.

Our team of highly qualified professionals take care of all our proceedings in order to meet all the optimal conditions. We take care ourselves that all our products are carefully processed to ensure that all the quality requirements are met.

Click here to see our Produkt presentation (Packaging).
Check the conditions of sale, prices and advantages

If your Business radicates out of Spain and and you've got a number of intra VAT, contact us and we'll show you the steps to follow.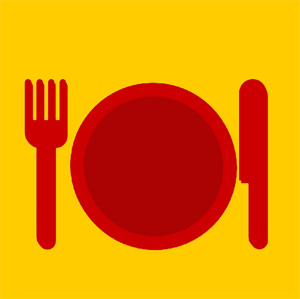 Do not hesitate to contact us for any questions. Tell us what you need and we will propose the best solution for your business.
Send us an email and we will send our proposal for professionals.
If you want special products, we find them for you.
If looking for a product that we haven't got in our shop please contact us and we will try to find it for you.
The payment will be before shipping by creadit card or bankwire.
Proposals for Restaurants
We've got very interesting ideas for Restaurants, with a lot of possibilities to prepare very special dishes. See our recipes.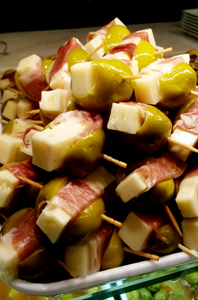 Tapas of Pata negra ham or sausages sliced, open and serve.
Wondering how to prepare pata negra tapas without slicing yourself? Try our 100g sachets, you only need to open and serve on a dish.
View Iberian ham sliced and vacuum packed here.
Ham, ham holder & knife for your bar counter
Nothing shines better in a Bar/Restaurant than a propper Iberian Ham with its corresponding Ham holder
,
We've got the best prices for Iberian
ham with bone
and a lot of interesting Ham Holders. Check our
accessoires
where you will find a lot of different
Ham holders
,
slicing knives
,
knives sharpeners
aund
accesoires packs
.
Proposals for Gourmet Shops, Grocery Stores and Event Agencies: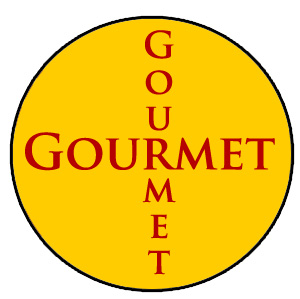 We have great Spanish products for Gourmet Shops, Grocery Stores and Event Agencies. Contact us and we'll send you prices and benefits for professionals.
Boneless ham, easy to cut with a slicing maschine

Our proposal for Gourmet Shops and Grocery Stores are the boneless products, easy to cut, with a propper machine you wil obtain really thin slices. Our team of highly qualified professionals debone the hams, and cut them into pieces so they can be vacuum packed separately. Which is really practical for shops, because they can open just as much as they need and save the rest intact.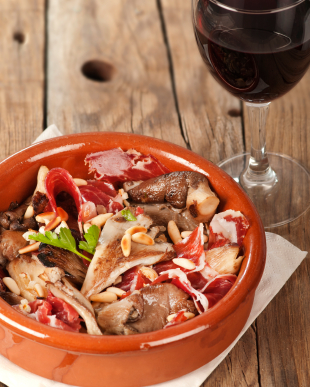 Sliced packed products, ready to sell
Our proposal for Event Agencies is aimed more towards sliced and vakuum packed products, Our 100gr sachets are the fastest and easiest way to sell Iberian ham. You only need to open the sachets and serve the ham. These sachets can be stored up to 6 months in a fridge or in a cool place.