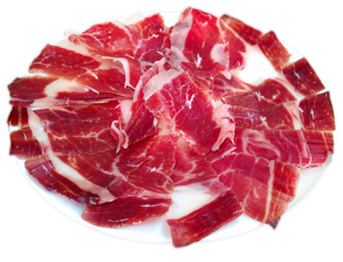 Information about the Spanish ham, the iberian called "Pata negra" and the Serrano. You'll fins curiosities about the breeding of the tipiccal race of Spain, the iberian pig which is called Pata negra because of its black hoof. For further questions contact us here.
Check the different parts of the Spanish ham. You know which is the part more juicy? Or what about the best part to cut the at the end not to dry? What are those white spots in the Bellota iberan ham?
How to buy a good Spanish ham online? : Clarify all your questions about the process to purchase on the Internet a ham, how to pay, the shipping proces, the delivery, etc
---
Over 25 years of experience selling Spanish ham
Our story dates from the 70s, when Antonio Ferrer opened his first stand in Felipe II market, in Barcelone. Few years later, Pernil 181 store was established in Pg Sant Joan 181 in Barcelone, where we still continue selling to our loyal customers Iberian products, gourmets products and a selection of wines.
More than four years ago, we started selling online, with Jamonarium.com, and now we are one of the leading online hams shop thanks to our quality products and a friendly and professional service.
Are you in Barcelone? Come to visit us!


---
Spanish iberico hams, Bellota, Cebo, Serrano, Pata negra online shop
Buy with your Spanish ham some iberian sausages, manchego cheese, dry meat cecina from Leon, ham holders, olive oil, Spanish wine, gourmet products, etc.
See all our products cataloge here
Log in and don't miss any promotions