Cebo Iberian Spanish shoulder ham (sliced)
Features
Origin : Extremadura
Breed: Iberian 50%
Curing: Plus than 18 months.
Diet : Based on natural feed and during the final fattening stage they eat acorns in the pastures.
Production: The traditional curing process provides a natural cellar aroma and a unique delicate taste.
Part of the pig: Iberian pig foreleg.
Vacuum-packed: The product is cut at the right time and vacuum-packed immediately to preserve its quality, flavour and aroma. We recommend opening the envelope 15 minutes before serving it at room temperature.
Taste: Smooth tasty flavour with strong delicious aroma.
Health : Rich in protein, B vitamins and oleic acid (good cholesterol producer). Very low in calories (95cal per 50g), a indispensable part of the Mediterranean diet, 100% healthy.
Curiosities: The Iberian excellent quality of this ham comes from its traditional curing process controlled by the "Maestro jamonero". His dedication and experience make a good Iberian pata negra ham into an extraordinary ham.
Practical information: Sliced products

Once you confirmed your order, this will be prepared and sent via courier. Delivery times and shipping costs depend on the destination and weight. During the process you will receive detailed information about the status of your order.
Information about delivery and shipping costs here.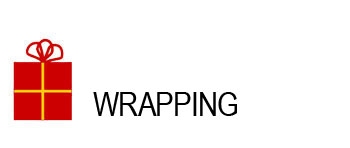 We select the ham at its optimum curing process when we receive your order. Then it is packaged for optimal preservation during transport: wrapped in gift paper breathable, a cotton cover, a decorative mesh, and a box-suitcase handle.
Look at all the details of the product presentation.
Information and curiosities about the Iberian ham, Iberian Bellota and Serrano. The types of hams there, its mode of preparation and the whole process until they are ready to be consumed. Discover the differences between a ham and shoulder ham, as well as its parts and its healthy qualities.