History of Montsià rice from the Ebro Delta

Camera Montsià Rice is a rice farming cooperative located in the Delta del Ebro, which was founded in 1927 under the name of Chamber of Amposta Rice. It was an initiative devised by 362 farmers whose intention was to market jointly cultivating rice. Currently there are more than 3,300 members.
Montsià rice brand was born in 1959. Years later, in 2003, there was a merger between the Chamber of Amposta Rice SCCL and the Agricultural Cooperative of Sant Jaume d'Enveja SCCL, whose result was the creation of la Camera Montsià Rice covering the entire production of Montsià.
Camera Montsià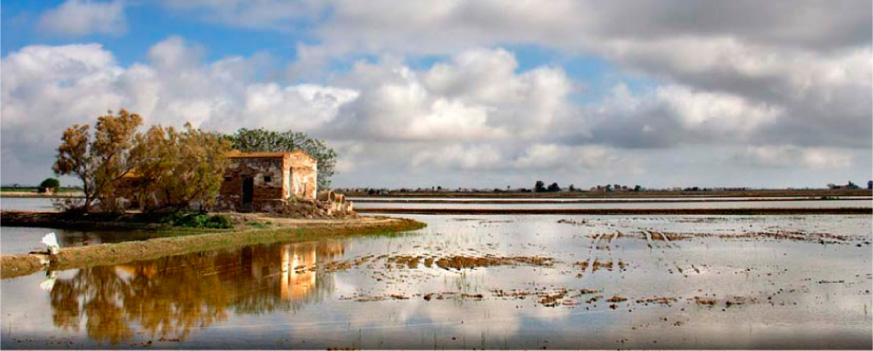 Rice produces and sells rice under the Protected Designation of Origin "Rice Delta del Ebro". This badge was obtained in 1996 in recognition of work and product quality grown in the Delta del Ebro.
Its main premise is to offer the rice of the highest quality with Protected Designation of Origin of the Ebro Delta to its consumers and customers, as well as preserve the natural richness of the Delta. For this reason, it is the only European cooperative that has twice received recognition by the EU LIFE respect to the environment. Even UNESCO has declared the Ebro Delta as a "Biosphere Reserve".
Protected Designation of Origin Delta del Ebro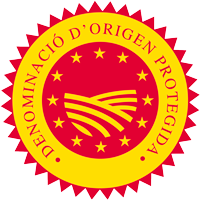 A product is protected designation of origin when it is produced in a specific geographical area and stands for its quality. Thus, in this way, it is possible to ensure that any product bearing that label has been developed, produced and packaged in that area.
Ebro Delta's rice PDO main feature is its "Extra" category. This type of rice is distinguished by not presenting mixture of varieties, homogeneity of its grain which also has no defects, uniformity when cooking and a high absorption capacity, adapting itself without difficulty to the rice gastronomy of each area.
All these qualities are reflected in its labeling, where the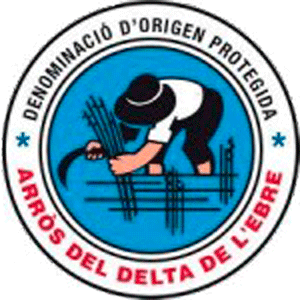 Community logo and its Protected Designation of Origin appear. In addition to this, it also compulsorily appears as "Rice from the Ebro Delta. Protected Designation of Origin". In this way it will be ensured that we are in front of Ebro Delta's rice, highest quality rice.
Geographical area of production of rice in the Ebro Delta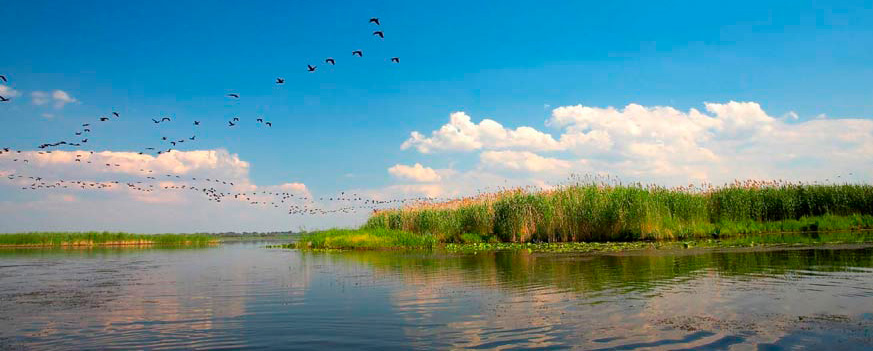 The Ebro Delta's rice PDO is produced and processed in the Delta de l'Ebre belonging to the Baix Ebre and Montsià. It is a plain formed by different materials deposited by river Ebro at its mouth centuries ago. It is an area of ​​approximately 320km2 and is one of the most important wetlands and aquatic habitat of the Mediterranean.
In 1983 the Ebro Delta was created because the value presented in diversity of flora and wildlife is invaluable.