assistant_photo
Nº1 Spanish online shop in all Europe


Ibérico Bellota Ham (Guijuelo, Salamanca), 100% Iberian Breed - Pata Negra
Last items in stock
This Bellota Ibérico Ham (Guijuelo, Salamanca), 100% Iberian Breed - Pata Negra has been made in the area of ​​Guijuelo and has more than 36 months of curying time. This pure Iberian piece belongs to the back leg of the pig, which has been fed on acorns and pastures.
Guijuelo is one of the main producing areas of Iberico de Bellota products thanks to its climate of hot summers and soft winters and its wide expanses of pastures in which the pigs graze. In addition, its fooding gives it that characteristic flavor of Ibérico Bellota Hams, with an intense Iberian flavor with fruity touches. Its meat is of a colour from an intense red to pinkish color and its fat, between white and transparent, has a creamy texture and an intense aroma.
It is a product of the highest quality among the Iberico Bellota hams and valued worldwide as one of the great gastronomic treasures.
Origin: Guijuelo (Salamanca). See areas of production of Iberian hams.
Healing: +36 months
Food: Acorns and Pastures. See types of ham.
Consumption: Cut into small thin slices and serve at room temperature.
Conservation: See here how to preserve the Bellota Ibérico Ham (Guijuelo, Salamanca), 100% Iberian Breed - Pata Negra.
More information about ibérico de bellota Guijuelo (Salamanca) hams pata negra
100% GUARANTEE

FAST DELIVERY

ABOUT US
Practical information: 100% Iberico Bellota ham Guijuelo (Salamanca) pata negra

Once you confirmed your order, this will be prepared and sent via courier. Delivery times and shipping costs depend on the destination and weight. During the process you will receive detailed information about the status of your order.
Information about delivery and shipping costs here.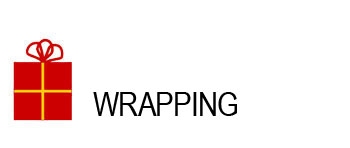 We select the ham at its optimum curing process when we receive your order. Then it is packaged for optimal preservation during transport: wrapped in gift paper breathable, a cotton cover, a decorative mesh, and a box-suitcase handle.
Look at all the details of the product presentation.
Information and curiosities about the Iberian ham, Iberian Bellota and Serrano. The types of hams there, its mode of preparation and the whole process until they are ready to be consumed. Discover the differences between a ham and shoulder ham, as well as its parts and its healthy qualities.
Discover all the information you need to know about ham.

Information on the preservation and consumption of Iberico, Iberico de Bellota and Serrano ham. Instructions on how to preserve and consume whole, boneless, sliced and whole sliced hams and shoulders.
See more information about conservation and consumption of hams and shoulders
Data sheet
Origin

Salamanca (Spain)

Breed

Ibérico 100%

Healing

More than 36 months

Feeding

Bellota: Fed with acorns. Top quality ham certified.

Part of the pig

Hind leg

Aspect

Ibérico: Slim appearance, narrow "caña" (part of the bone closest to the hoof) and black hoof.

Health

Rich in protein, B vitamins and oleic acid (good cholesterol producer). Very low in calories (95cal per 50g), an indispensable part of the Mediterranean diet, 100% healthy.

Curiosities

The texture of the fat is homogeneous and creamy. If we take a small amount of fat between two fingers and rubbed it melts easily.

Price per kilo

56.58 €/kg

Manufacturer

Jamonarium

Ingredients

Iberian pork ham, salt, sugar, acidity regulator (E-331iii), preservatives (E-250, E- 252) and antioxidant (E-301).

Nutritional values

Energy value: 409 Kcal/ 100g Carbohydratate: ImperceptibleFats: 33% Proteins: 32%Mineral salt: 2%

Allergens & co

Free gluten. Free lactose.

Presentation

Wrapped in vegetable paper, cotton cover and decorative mesh. In a rigid cardboard box.

Designation of Origin

D.O. Guijuelo
Customers who bought this product also bought:
9 other products in the same category: