Ahuyentalobos cheese has been made with raw sheep milk and 8 months aging approximately.
It is a very characteristic matured cheese due to its flavor of raw sheep milk and of medium intensity. The surface treatment is oil-based, forming the crust and giving it an aroma that reminds us of humid earth.
We recommend taking Ahuyentalobos artisan cheese as a starter, as part of a high-quality cheese board or in salads with gourmet cheese. It is also ideal to serve as tapas, accompanied by a good wine.
---

Once you confirmed your order, this will be prepared and sent via courier. Delivery times and shipping costs depend on the destination and weight. During the process you will receive detailed information about the status of your order.
Information about delivery and shipping costs here.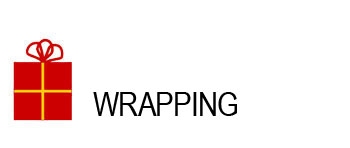 All our cheeses are shipped vacuum packed for better preservation so that they can retain all their juiciness, flavor and aroma until you receive it. It is shipped in a hard cardboard box and strapped tape to ensure transport.
Look at all the details of the product presentation.

Information on conservation and consumption of our products. Instructions on how to preserve and consume the whole cheese and wedges.
See more information about cheese conservation and consumption here
About the Cheese
Information and curiosities about cheese. The types of cheese there are, their way of making them and the whole process until they are ready to be consumed.
Discover all the information you need to know about cheese.