The extra virgin olive oil 100% Manzanilla variety from Casas de Hualdo has a characteristic fruity and intense aroma, which gives it its own character. It is known for its fruitiness and for having a high quantity of natural antioxidants.

We recommend the Single-variety extra virgin olive oil Manzanilla for olive oil lovers because it's fruity taste and great character, being slightly bitter and spicy.

Tasting notes: The smell reminds us a multitude of aromas of green leafs and apples, it also has a equilibrated bitterness and spiciness which gives it a strong character remaining stable over time.
Awards: Casas de Hualdo extra virgin olive oils both in Spain and in other countries such as Portugal, France, Italy, Germany, China, Japan, the United States, Canada or Argentina.

Origin: Casas de Hualdo, Toledo, Castilla la Mancha (Spain)
Variety: 100% Manzanilla Single-variety (Monovarietal)
Capacity: 500ml
Packaging: dark glass which limits light contact for optimal conservation.




---

Once you confirmed your order, this will be prepared and sent via courier. Delivery times and shipping costs depend on the destination and weight. During the process you will receive detailed information about the status of your order.
Information about delivery and shipping costs here.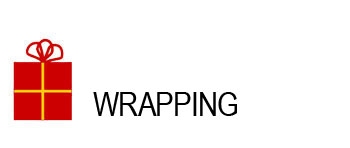 All our sausages are shipped vacuum-packed for better preservation so that they can keep all their juiciness, flavor and aroma until you receive it. It is shipped in a hard cardboard box and strapped tape to ensure transport.
Look at all the details of the product presentation.

Information on conservation and consumption of our products. Instructions on how to preserve and consume our olive oils.
See more information about olive oil ​​conservation and consumption here
About our Olive Oils
Information and curiosities about our olive oils. The types of oils there are, qualities, production areas and the entire process until they are ready to be consumed.
Discover all the information you need to know about olive oils here.