The organic Extra Virgin Olive Oil coupage Marqués de Prado is from Córdoba. This olive oil has been produced with Arbequina and Picual variety olives. Its flavor is bitter, soft and sweet, with a medium fruity aroma reminding green apples and bananas.
We recommend marqués de prado extra virgin olive oil for lovers of the highest quality olive oil.
Tasting note: Picual-type olives give it a mild characteristic bitterness due to its high level of natural antioxidants and the aromas of green leaf, tomato and citrus. The Arbequina olive has a sweet entry in the mouth, followed by its characteristic spiciness in the mouth and throat.
Awards: Marqués de Prado extra virgin olive oils have numerous awards for their quality. Some of its main recognitions are Distinzione Fruttato Medio in L´Orciolo d´Oro 2019, Prestige Gold in the Terra Olivo Contest 2019 and the Gold Medal in EVO-IOOC 2019 awarded by the EVO International Olive Oil Council.
Origin: Oil mill Cortijo de suerte Alta (Córdoba)
Varieties: Coupage. Arbequina and Picual
Capacity: 500 mililiters
Packaging: Glass bottle with non-refillable and non-drip cap

---

Once you confirmed your order, this will be prepared and sent via courier. Delivery times and shipping costs depend on the destination and weight. During the process you will receive detailed information about the status of your order.
Information about delivery and shipping costs here.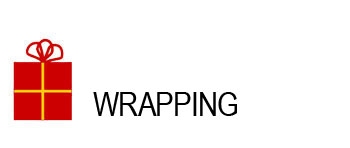 All our sausages are shipped vacuum-packed for better preservation so that they can keep all their juiciness, flavor and aroma until you receive it. It is shipped in a hard cardboard box and strapped tape to ensure transport.
Look at all the details of the product presentation.

Information on conservation and consumption of our products. Instructions on how to preserve and consume our olive oils.
See more information about olive oil ​​conservation and consumption here
About our Olive Oils
Information and curiosities about our olive oils. The types of oils there are, qualities, production areas and the entire process until they are ready to be consumed.
Discover all the information you need to know about olive oils here.