The Viriato's Gran Reserva cured-dry cheese is made using raw sheep milk with a 12-months curing period.
This is a manchego-type cheese per its characteristic flavour of dry cheese provided by the raw sheep milk and its long curing period.
We advice consuming this cured-dry cheese Viriato Gran Reserva as appetizer or as starter, included in a high-quality gourmet cheese board and salads. It is also perfect to be served in tapas with a good Spanish wine.
Origin: Zamora
250g aprox
---

Once you confirmed your order, this will be prepared and sent via courier. Delivery times and shipping costs depend on the destination and weight. During the process you will receive detailed information about the status of your order.
Information about delivery and shipping costs here.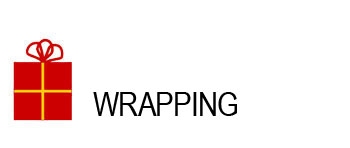 All our cheeses are shipped vacuum packed for better preservation so that they can retain all their juiciness, flavor and aroma until you receive it. It is shipped in a hard cardboard box and strapped tape to ensure transport.
Look at all the details of the product presentation.

Information on conservation and consumption of our products. Instructions on how to preserve and consume the whole cheese and wedges.
See more information about cheese conservation and consumption here
About the Cheese
Information and curiosities about cheese. The types of cheese there are, their way of making them and the whole process until they are ready to be consumed.