Extra virgin olive oil Reserva de Familia from Casas de Hualdo Awards:
Expert tasters describe the Reserva de Familia extra virgin olive oil from Casas Hualdo as a high quality extra virgin olive oil with a wide variety of nuances, with stable taste over time, balanced and with bitter and spicy notes of medium intensity.
In recent years it has been awarded with the following prizes:

Flos Olei 2015 97/100 Casas de Hualdo Best 20. Mejor coupage categoría Frutado Intenso para Reserva de Familia
2014 13th International Olive Oil Award - ( Switzeerland Zurich )
2014 Feinschmecker ( Germany)
2014 Il Magnifico ( Italy )
2014 L'Orciolo D'Oro ( Italy)
2014 Los Angeles Extra Virgin Olive Oil Competition ( USA)
2014 New York International Olive Oil Competition
2014 Olive (Japan)
2014 Sial (Canada)
2014 Sol d'Oro Verona ( Italy)
Buy online all Spanish olive oil by Casas de Hualdo here

Casas de Hualdo history: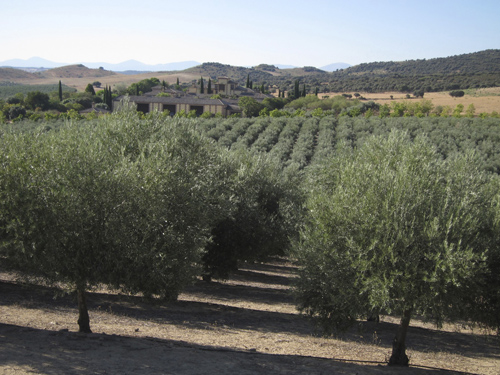 The history of Casas de Hualdo dates back to 1986, when the founder of Casas de Hualdo called Francisco Riberas started its career in the world of agriculture by acquiring a property called "FincaLa Ventilla" in a region known as El Carpio del Tajo (province of Toledo).

Francisco Riberas applied quickly his own philosophy of work, extending and expanding the boundaries of the property, making it a large farm with various activities.

In 1996 the owner decides to make an ambitious transformation of the property by planting more than 300,000 olive trees, beginning thus in the world of olive oil production.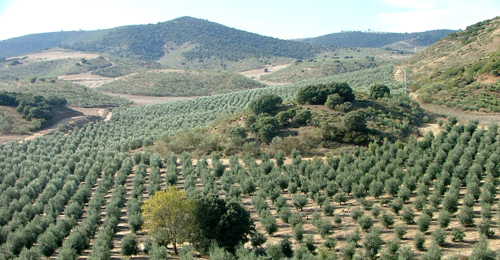 Thanks to the climatic, geographic and agronomic characteristics of El Carpio del Tajo it is possible to obtain a generous production with unbeatable quality features.

The intensive care given to this olive trees alongside with the modern farming techniques allow us to obtain a high quality olive oil. Casas Hualdo always prioritize quality over quantity in order to
obtain always the best possible result.

As result of the hard work of many years we obtain high quality extra virgin olive oil, Casas de Hualdo olive oil production pretends to be a tribute from Hualdos family and colleagues to the founder of Casas de Hualdo Francisco Riberas, who sadly never saw the the culmination of his project.
Casas de Hualdo olive tree cultivation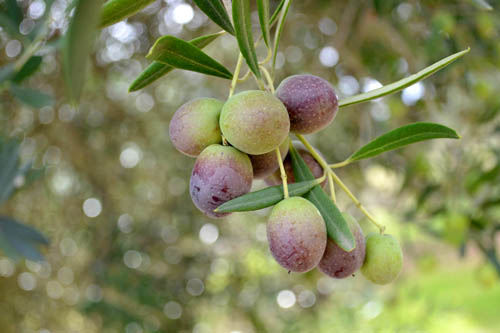 The olive tree cultivation of Casas de Hualdo is located in the region called "El Carpio del Tajo" (province of Toledo) more specifically in the Tajo river Basin. This area is unique thanks to its geographical setting, theTajo river models a stepped landscape ranging from 400 to 600 meters of altitude.The Region of the Tajo river basin has a undulating topography alternating lowlands with small mountains .

The climatic conditions in this region can be considered extreme, with cold winters and hot and dry summers which favors the natural control of pests and diseases.

With the arrival of autumn temperatures drop notably although without frosting, the low temperatures ensure optimal conditions for harvesting the olives.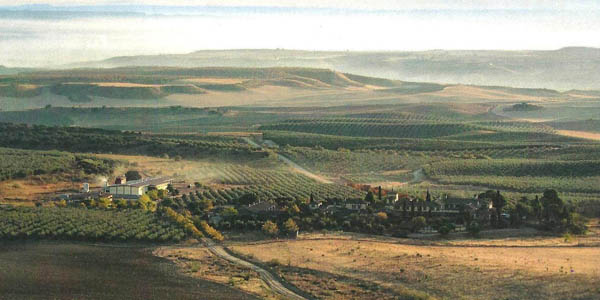 As soon as the olives harvesting is done, all the olives are transported directly to the mill, where they are processed as rapidly as possible in order to avoid any deterioration of the fruit.
Extra virgin olive oil is always obtained from olives at its optimal ripeness and following exclusively mechanical processes in conditions that do not lead to any sort of alteration of the olive oil.

Casas de Hualdo olive tree cultivation is located in a region that has a long history with olive trees cultivation, proof of it are many Mazarabic documents relating this land to olive tree cultivation.
View all extra virgin olive oils for purchase online