How to choose a ham for a gift, for home or for an event?
We help you choose the ham that best fits your tastes, preferences and budget.
Eat ham at home:
Ham is for me, alone or with a partner:

If you want a ham to eat at home, and go slowly cutting occasionally as a appetiser or to liven up your meals, a shoulder ham would be ideal. We recommend you:
For a family with children or more members:
If at home you are much given to eat ham, and your children or relatives also are passionate about it, your choice should be a ham from 7-8Kg. We recommend you:
I want to give as gift a ham:
It will be the gift that leaves everyone speechless, the best gift. (High budget). We recommend you:
I want it to be a nice gift (average budget):

With a lower budget in comparison to the previous one, but you still will be leaving a good mark. We recommend:
I want to make a good impression (moderate budget)
If your intention is to be kind or give a little gift, we recommend:
It is for an event:
In order to give you a customized proposal depending on the type of event, we invite you to contact us with the following information:
- If your ham is going to be the main dish, or there will be other meals.
- Number of guests.
- If your budget is high or moderate. It would be better if you specify the amount.
- If you want it cut, boneless or a whole piece.
Contact us with the information above and we will send you a personalized budget.
In what format do I want my ham?
- Whole: If you are someone who likes to cut it and enjoys the ritual of cutting ham.

- Boneless: If you prefer to have your ham deboned as it is easier to cut, or because you eat it as you consume it, or you own a machine for cutting sausages.
- Cut in slices: If you simply do not want any complications, open it and eating it at the moment and want to keep it in the fridge without problems.
Other suggestions to take into account when choosing your ham
Do I like it with more or less fat?

With a little more of fat: And therefore, more tender and mellow. It is suitable for those who take longer to consume or eat a ham.
With less fat: This type of ham is cured, less mellow and a stronger flavor. It is recommended for those who consume it in a short time.



As additional information, an Iberian ham will always have more fat marbling that a serrano or cellar one.
When making your purchase, in the cart section you can point out your preferences (more or less fat). By this way our experts will choose the most appropriate ham for you depending on the product stock. We prioritize a quality product among to one that slightly has more or less fat, always within acceptable limits.
What weight should I choose for my ham?
Our advice is that is always better to choose a large ham or palette, since the ratio of meat and bone is greater. We try not to sell very small pieces because they can disappoint the customer.
Our recommendation is:
Shoulder hams best between 4.5-6Kg.
Hams best between 7-8kg.
How should I choose my ham origin? What are the differences between origins?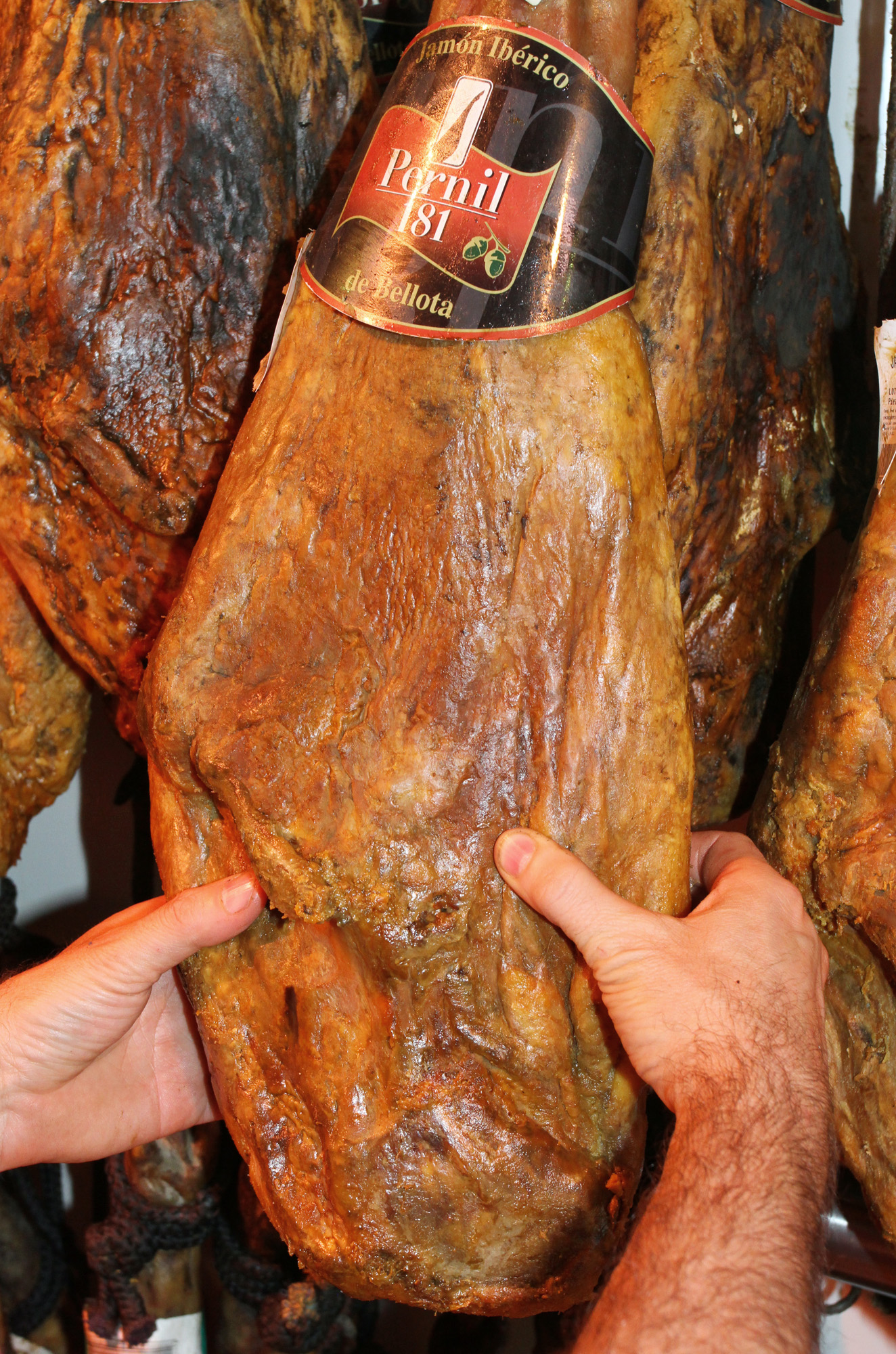 When it comes to choose a ham origin, you should know that all our products are selected among the best pieces of each origin. Yet there are always small differences between each ham processing areas.

Here we provide some of the differences that exist between areas:

From Huelva and Extremadura. They present a more intense flavor and aroma due to their climate and curing process. Iberian products use to have a little more fat so they are very juicy.
From Salamanca. Its flavor is more smooth and fruity. They also tend to have less fat proportion.