____________________________
____________________________
Our clients opinions:
Owen W. (Ireland)
I was very pleased with all the products that I bought with you. I was a bit surprised by the huge amount of food and the very big size of the cheese but that is a very good thing. Delivery was excellent. I will certainly order from you again...
James S. (Derby, UK)
I visited your shop when in Barcelona on business - such a great place and you are clearly the experts.  So pleased with my first order - great food, fast delivery and fantastic value!
"A gift, a real success!" Barbara F.
I wanted to send a gift to a friend of mine, but I thought something different and I chose this one. It was a real success! He was not only very happy for the gift itself, but also for the quick and good service.
Alfred R. (Gainsborough, UK)
Really Good pata negra ham. The shop is very efficient with a good product.
Baris (Helsinki, Finland)
Received the order two hours ago. All the items I ordered came nicely. We tried three of the hams and we're very satisfied :). Thank you!
Larissa P. (Neuilly Sur Seine, France)
Delicious! Excellent product! Thank you! Looking forward to our next order… 
Read all comments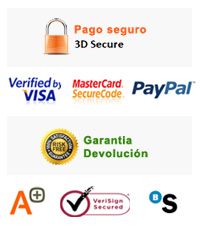 ____________________________
Follow us