____________________________
____________________________
Maureen(London, UK) I'm very happy with the ham which is delicious. I'm happy with the speed of delivery and would definitely recommend you.
Petra (Brno, Czech Republic) Thank you very much, the ham is truly excellent.I´ll recommend you to all of my friends. Once again thank you for your products, service, packaging, transport - all was perfect. 
Andrew (Nevers, France) Bellota ham and chorizo and salchicon excellent- we looked at 7 brands before we settled on yours.
Taneli (Turku, Finland) Jamonarium is a good shop and the service worked well. The chat is a good thing and one reason why I placed the order at your place. Swift response to questions is important. I would certainly recommend you to anyone thinking to order jamón online.
Dusan (Ljubljana, Slovenia) The product (jamon) was exquisite and reached our expectations. We were very pleased with the service - prompt response, fast shipment.
Lars (Gentofte, Denmark) Excellent! Convenient and reliable. In the few cases of doubt during the 3 years I have been a customer, I have received a prompt and clear reply on e-mail. I have already recommended you to friends and colleagues in several countries. Great way to get a Bellota ham and a Manchego cheese across Europe and right to the door step in a few days.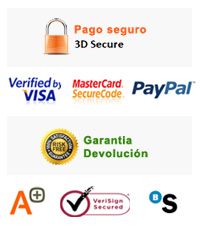 ____________________________
Follow us